FoodTimeline library
Food Timeline>Stumpers

Who was "Warren of Delmonico's?
We're stumped! If you know the answer please send it in!
Some years back we purchased a manuscript notebook from an The Old Book Shop, Morristown NJ. The fronticepiece is inscribed "Warren's Cook Book, Prop. of Delmonico's N.Y.City. The bound, lined manuscript offers dozens of recipes, mostly falling into the "invalid" category. As the book progresses, Warren begins to record his daily food intake (by hour). The last page is headed "Digestibility of various foods, grouped as "easy," "moderately," and "hard." We gather from this evidence Warren was either not well or was very concerned with his digestive health.
This brown notebook is 5 1/2 inches wide and 8 1/2 inches tall. There is no date nor are the pages numbered. Most of the writing is "standard" traditional right-aligned script, possibly circa 1910s-1920s. The ink is not ball point. Some of the left side pages in the first part of the book appear to be someone else's handwriting. These slighly larger flowing characters and slant left. The book is similar in physical construction to a manuscript domestic science notebook from my grandmother (NYC public schools circa 1916).
We're not finding any print references connecting anyone named Warren to famous Delmonico's NYC restaurant. Checked NYTimes, Lately Thomas & Ancestry.com. Of course, standard print does not always tell the whole story. Hoping one of you can identify Warren & his book with these sample pages.
---
FoodTimeline library owns 2000+ books, hundreds of 20th century USA food company brochures, & dozens of vintage magazines (Good Housekeeping, American Cookery, Ladies Home Journal &c.) We also have ready access to historic magazine, newspaper & academic databases. Service is free and welcomes everyone. Have questions? Ask!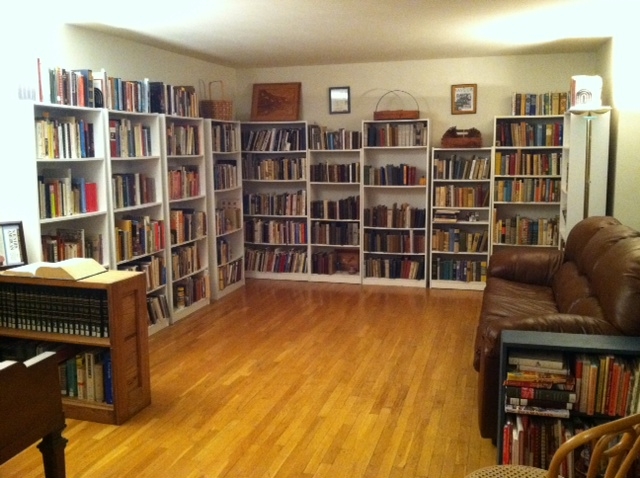 About culinary research & about copyright


Research conducted by Lynne Olver, editor The Food Timeline. About this site.